Khyro
rapper/writer
Profile
Khyro is rapper/writer born in Montreal of French and Palestinian descents. Active on the Montreal Hip-Hop scene since the mid-nineties, he is a founding member of the French-Canadian rap group Traumaturges and the seminal Hip-Hop collective Atach Tatuq.
In the early 2000's, Khyro gravitated towards experimental music, especially free-jazz, noise and avant-garde.
The coexistence of these two worlds led him to build new musical projects such as The Kesdjan Ensemble, a freestyle/improv/free-jazz band active from 2003 to 2006 and Héliodrome, an "experimental rap" duo with beatmaker ypl (Rosemount Anti Quartet).
Héliodrome became a full band around 2012 adding Eric Gingras on bass (Enfant Magique, Pas Chic Chic, Avec le Soleil Sortant de sa Bouche, Fly Pan Am), Samuel Bobony on drums ( Black Givre, Jeunesse Cosmique, Avec le Soleil Sortant de sa Bouche) and Pierre-Guilhem Roudet on trombone (Bref, Pigs Must Fly).
Khyro is now residing in Brussels, Belgium, where he works as a social worker in an alternative mental health project for homeless people.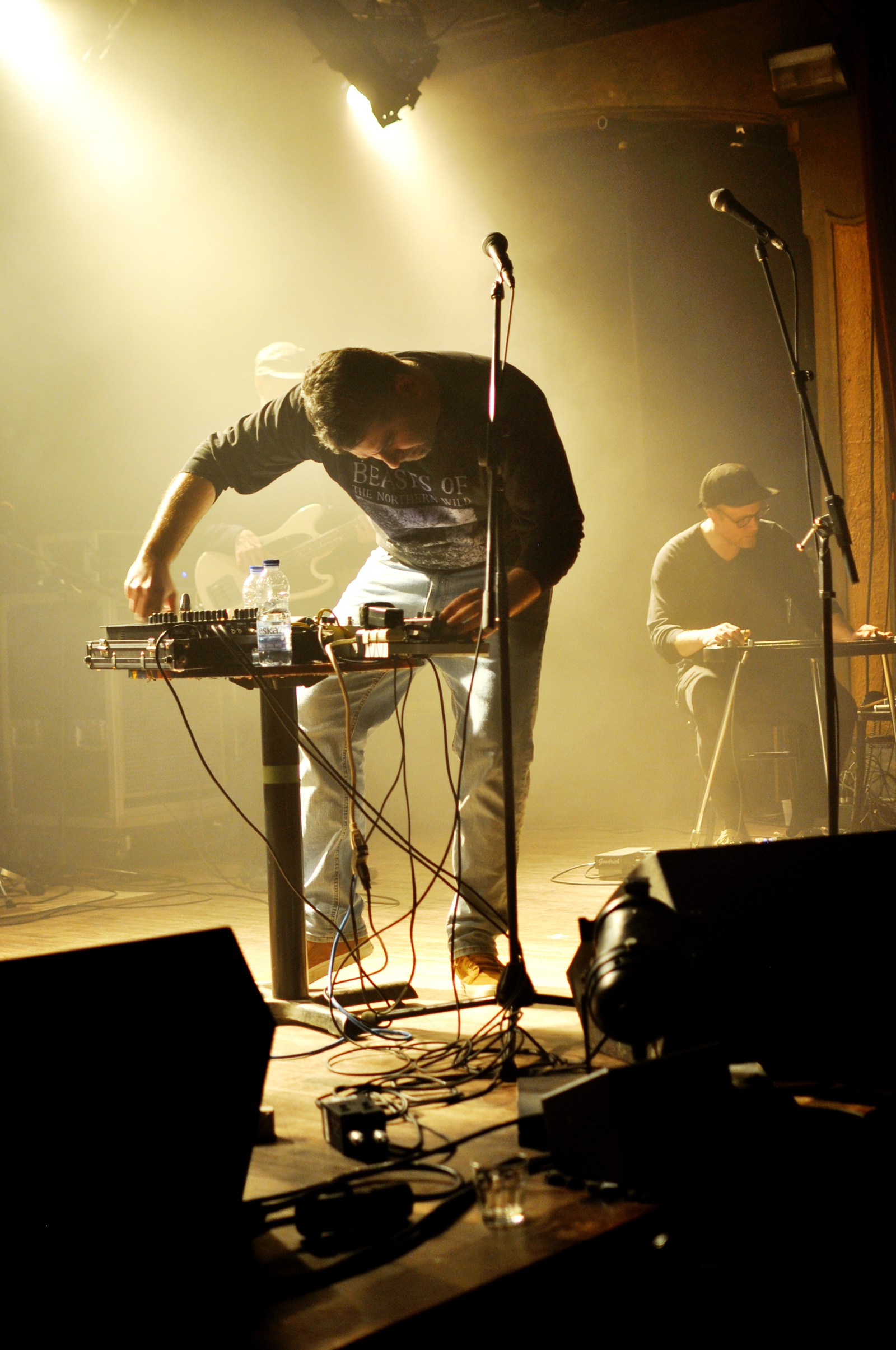 Past co-stars and collaborators
Over the years, Khyro collaborated with many different musicians, active mainly in the Montreal experimental music scene:
Samuel Bobony (BLACK GIVRE), Eric Gingras (ENFANT MAGIQUE), Pascal Langlais (ROSEMO(U)NT ANTI-QUARTET), James P. Honey, Jayrope, Bleubird, Dézuets d'Plingrés, Téhu, Maki, Double D, Morti Viventear, Ira Lee, Mike Tamburo, D.Kimm, Alexis O'Hara, Michel F. Côté, Joanne Labrosse, Bernard Falaise, Will Eizlini, Leon Lo, Olivier Borzeix, Boikutt/Ramallah Underground…
History of "Khyro"`s activities / Recent Activities
Living in Brussels, Belgium since 2019, Khyro collaborated with LES HOMMES BOÎTES on the song "Te manger les fesses"
He also did an artistic residency with CHOOLERS DIVISION at La S Grand Atelier Khyro is working on a new project with guitarist Nico Gitto from the Brussels bands FACTEUR CHEVAL, WHY THE EYE? and SCRABOUTCHA. This project is called CHERCHER UNE ARME, which is about exploring artistic means to resist in our societies of control.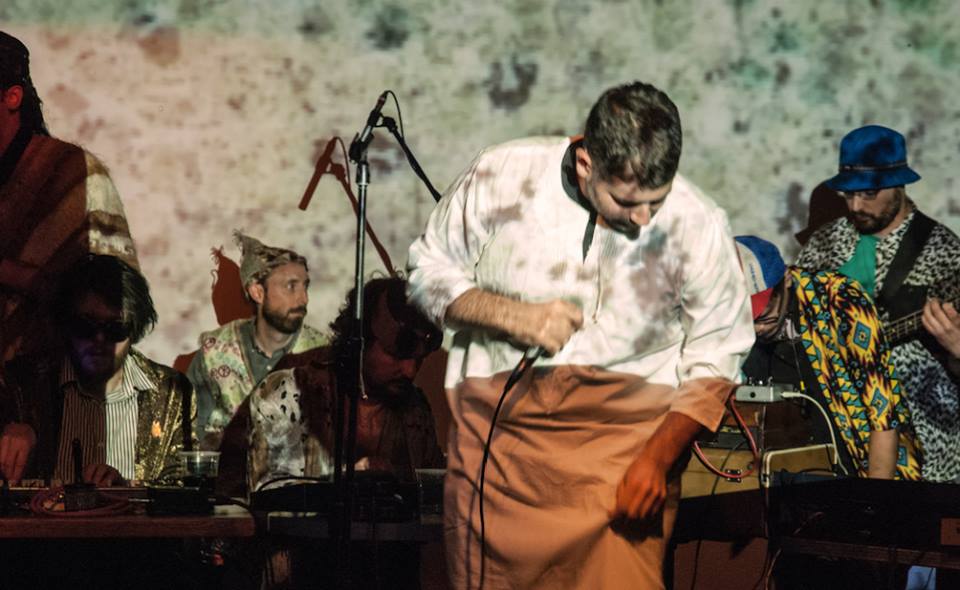 discography CD/ Vinyl /Book /film work/ etc
TRAUMATURGES « Suce Mon Index » (2000) CD
ATACH TATUQ « La Guerre des Tuqs» (2001) 12 in
ATACH TATUQ « La Guerre des Tuqs» (2003) CD
ATACH TATUQ «Deluxxx» (2005) CD/LP
ATACH TATUQ «Deluxxx» (2016) LP Reissue
KHYRO « L'Effet du Maintien Réciproque » (2005) CD-R
HELIODROME « La lumière ordinaire du jour » (2008) CD
HELIODROME « Il n'y a plus de fleurs au jardin des hommes » (2009) CD-R
HELIODROME « Allons, livrons-nous au culte des étoiles » (2009) CD-R
ENSEMBLE KESDJAN & MIKE TAMBURO « Le lieu de l'Autre » (2009) CD-R
HELIODROME & JAYROPE: « Swearing at the Sun » (2010) Cassette
HELIODROME « Black Meat/ Looking for Dr. Benway » (2011) 7in
HELIODROME « Le Jardin des espèces » (2017) LP
HELIODROME « Bestiaire Remix » (2018) Download