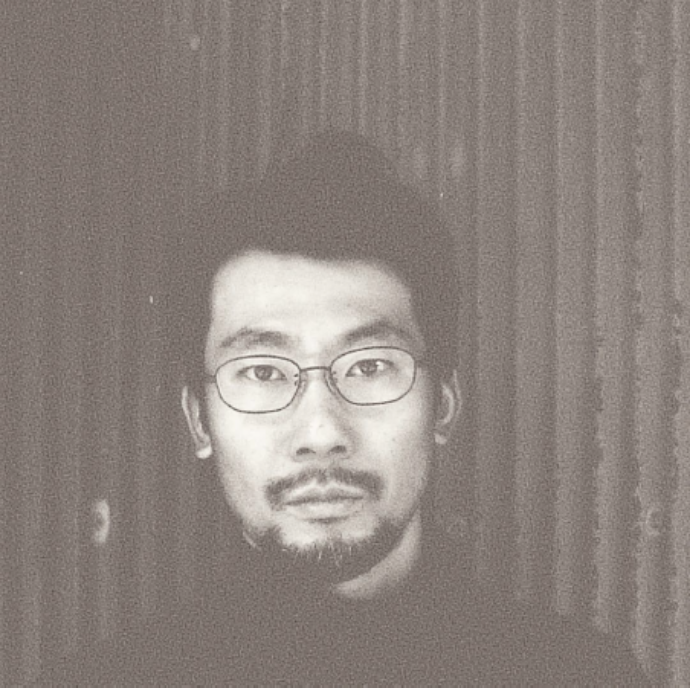 志人/sibitt (Origami / TempleATS)
Poet / Writer / Storyteller/Performing Artist
Profile
1982 born in JAPAN
Living deep mountain and secluded valley in KYOTO.
A craftsman of the Japanese language, who shows us new possibilities hidden in words, through his own quest for unique Japanese expressions.
As a member of TempleATS, a group of transnational artists, he has created numerous works of art, and his activities are diverse.
He is also active in the fields of theatrical and classical arts, as well as musical
expression,Performing arts.
An artist whose work transcends national borders and attracts attention from around the world.
Past co-stars (in no particular order)
DJ KRUSH, Sugadairo Trio, Shuntaro Tanikawa,KID KOALA, DJ Q-BERT, Kazufumi Kodama,
DJ KENSEI, DUBMASTER X, Isao Suzuki,Tetsuo Nagasawa, Toshinori Kondo,
Min Tanaka, Kazuhisa Uchihashi,Ishinha and many other artists.
Recent Activities
Live&Voice performance / Theatre Performance / Workshop/ Lecture/
Space performance/ etc..
He began his career in 1999 and
In 2002, the spoken word group "ORIGAMI" (sibitt & nanorunamonai) was formed.
Since then, They has performed at the Fuji Rock Festival and many other festivals. There is nothing like ORIGAMI,They have established the genre of ORIGAMI.and is supported by people all over the world.
from 2005, sibitt began his solo career in earnest,
and has released numerous works to date.
Especially in recent years, sibitt has been involved in more word-oriented artistic activities such as performing arts, voice performances, providing audio guides for the visually impaired, and working as a storyteller in classical arts, with his unique Japanese language expression range.
Sibitt's recent artistic activities include the following
Actors' Seminar 2014 "Theatre University in Fukuoka" Venue : Fukuoka Civic Center Lecturer : sibitt
Fukuoka Foundation for Arts and Culture, Japan Stage Directors Association
Visual Arts Festival "MOVING" 2015 Pre-event Kyoto Gojo Kaikan Kinema Junpo Theater / Akira Miyanaga + sibitt appearance
Organized by : MOVING Executive Committee Co-organized by : Kyoto Art Center Cooperation : Mizunoki Museum of Art
Participate as a storyteller with the ancient music ensemble "Feast of the Fifteen Nights Venue : Manpukuji Temple ( Mashida City, Higashimachi )
2015 Agency for Cultural Affairs Regional Art and History Museum Support Project
"Outreach Performance for Schools by Artists"@ Elementary school of Shimane, Masuda city 2015
sibitt x naniwabushi reciter : Kimie Sato, Vice President of Japan naniwabushi recitation @Shibuya uplink 2015
sound tectonics 15 sound&lyrics Venue : YCAM Yamaguchi Center for Arts and Media Center, performing as ORIGAMI(sibitt&nanorunamonai) 2015
KYOTO EXPERIMENT Kyoto International Performing Arts Festival 2016 SPRING Shinichiro Hayashi (script) x Yukichi Matsumoto (Ishinha, director) x sibitt (leading actor) x Kazuhisa Uchihashi (music and performance) plays the lead role in "PORTAL
Venue : ROOM THEATER KYOTO SOUTH HALL
Organized by : Kyoto International Performing Arts Festival Executive Committee ( City of Kyoto, Rome Theater Kyoto, Kyoto Music Foundation Art and Culture Foundation, Kyoto Art Center, and(Kyoto City Arts and Culture Association, Kyoto University of Art and Design, Performing Arts Research Center) 2016

photo by Yoshikazu Inoue

sibitt × DJ DOLBEE performed 3-hour solo set tour in Nagoya and Osaka. 2016
Koji Henso Dance Project 2016 "Sanzaru Fuji Dance": Venue : Musashino Performing Arts Theatre participation as a storyteller 2016
Gilles Peterson played sibitt×Masatsugu Hattori 「Kamutonaru/カムトナル」on bbc radio 6. 2016
Participated in the Hokusai Music Expo, a music exhibition for children, as a poetry instructor. 2017
Ueno Outdoor Music Hall "Ueno Poetrican Jam 5" with Shuntaro Tanikawa and other performers 2017
Museun × Theater : Special Exhibition "Warlords of Iwami" (Myusia vol.3) Program
"Reviving the Warring States Banquet" 2017
Organized by : The History of Masuda Project Executive Committee ( Iwami Art Museum, Iwane Prefectural Museum of Art, Iwane Prefecture Mi Art Theater, Medieval Food Recreations Project, and
Masuda City, Masuda City Board of Education ), Agency for Cultural Affairs Regional Art and History Museum Support Project
"MASTUETUTAE" Storyteller: sibitt Music : ZIGEN
talks about ghost stories/analogy stories based on his own experiences at Matsue NU
Takehito Koganezawa×sibitt live performance @ Paraiso coffee Hiroshima /Onomichi city
The Hokusai Music Expo" Venue: Kairouan Temple (Ryogoku, Tokyo):  sibitt participated as a lecturer of Poetry writing. 2018
The film "Opening Sesame", directed by filmmaker Kojiro Inoue and featuring the voice of sibitt in Morocco, screened at FICAM (Meknes International Animation Film Festival).2018
Started EU tour in March 2018. Invited to St. Petersburg, Moscow, Russia as a performer on the DJ KRUSH World Tour 2018
St.Peterburg, Russia DJ KRUSH performance at Museum of Contemporary Art ERARTA sibitt performance 2018
Yota Arena / Russia/Moscow DJ KRUSH× Sibitt sibitt performance 2018
Performance in Austria
wolkenvorhang & FOMP present:Wolkenvorhang 37 – performance @ Rhiz Vienna 2018
Headz FM(Russia Moscow)
Focus on Japan – we have Sibitt for a chat about his music & poetry, also new music from DJ KRUSH and his upcoming album «Cosmic Yard».
DJ KRUSH + special guest Sibitt 2018
Oss! Editorial. Part 3 [Guest : Hitomi Kawasaki (bonsai researcher) / sibitt(poet/writer)] Loftwork x Kyoto University of Art and Design Ultra Factory BY EDIT project on "editing Participate in performances and talks 2018
September 2018 "Work-in-Progress in Dance Watching with Sound" – sibitt participates in the "audio guide" for visually impaired people to enjoy the arts by assisting them with visual information through sound.
Performance by Takehito Koganezawa "UTUSHI KATARI HUTARI" at the Tokyo Metropolitan Museum of Photography. As a related event to the "Magic Lantern: A History of Images in Light and Shadow" exhibition,
Takehito Koganezawa (artist) will give a performance at the Tokyo Museum of Photography. and a live performance by sibitt (the storyteller). 2018
GOETHE INSTITUT×BLACK SMOKER PRESENTS
BLACK OPERA『Hole On Black』participated as a performer. 2018

photo by bozzo

"MAZEUM" Sugadairo x Fuyuki Yamakawa x sibitt performance@ Seigan-ji Temple
MAZEUM is a new festival with a focus on Japan's most cutting-edge music and related arts from its underground scenes.
It will take place in multiple venues in the heart of beautiful Kyoto,
including three temples over the course of two days and nights.
Discover and experience some of the truly unique talents from Japan and beyond.
BLACK OPERA – NIBUIRONOKABE –
@ Goethe-Institut Tokyo German Cultural Center Hal
participated as a performer. 2019
Takehito Koganezawa Exhibition "Naked Theatre" at KAAT Kanagawa Arts Theatre, featuring sibitt,×Sugadairo × Takehito Koganezawa 2019

photo by bozzo

In the project "POSTMAN×POSTMAN" in the Flying Postman Press, the letter relay baton passed from actor Masahiro Higashide to sibitt was connected to jazz saxophonist Akira Sakata next. 2019
Theatrical performance "Kyokutou Taikutsu Dojo #10 "Junction" 11/21-24 @Osaka Prefectural Enokojima Culture and Arts Creation Center.
sibitt participated as a navigator, appearing in a theatrical performance and performing a 90-minute live radio broadcast as a navigator. 2019
Niji no Koku: Chapter 11 –
Higurashi Murakami×Tomokazu Yamada ×sibitt
Figaro Japon and madameFIGARO.jp's serialized project "Niji no Koku". sibitt contributed a poem
Exhibition at the Kanji Museum, the Kanji Library of the Kanji Testing Institute, for about 3 months ( (Closed for the duration of the session due to maintenance and emergency declaration)  as space management 2020
@Kyoto Muse Hall: Seppuku Pistols (performance), Toshiaki Toyoda (projection), sibitt (special assassin) 2020
Fukuinkan Shoten "Kodomo no tomo "serialized title "Picture Book Words, Language, " December issue, essay writing 2020
TV Tokyo's "Shinapushu" program
Songwriting for babies sibitt x Saigonoshudan 2020
降神(sibitt&nanorunamonai) WORKS CD/ Vinyl /Book /film work/ etc
降神 as ORIGAMI (sibitt&nanorunamonai)
『ORIGAMI』2003 (CD-R)
『NOZOMI-Tukiwonakushitaoosama-』2004 (CD)
『Kaerimichi EP』2004 (12inch Vinyl)
『ORIGAMI』s/t National circulation disk 2005 (CD)
sibitt solo WORKS CD/ Vinyl /Book /film work/ etc
・ sibitt×onimas "Ayahuasca EP" 2005 (12inch Vinyl)
sibitt/tamausagi 「Heaven`s Renbun 」2005 (CD)
E.H.H Project『Bad Boys Be Ambitious』2007  ( CD)
sibitt×DJ DOLBEE 「YenTownFamily Postcard record」2009
sibitt×DJ DOLBEE 「YenTownFamily EP」2009 (8cm CD)
sibitt×DJ DOLBEE ×ANIMATION「LucidDreams vol.1」2009 (DVD)
sibitt×DJ DOLBEE 「Horns of a Dilemma EP』2010(12inch Vinyl)
Triune Gods『Seven Days Six Nights』2011  (CD)
sibitt「microorganism ep」2011  (CD)
MONGOIKA×sibitt/Jesse Dangerously/Thesis Sahib/bleubird 「MOKSA ONLY/Hikarigoke」2012 (7inch Vinyl)
sibitt『Zymolytic Human 』2012 (CD)
sibitt×Sugadairo 「UTATANE」2012 (CD)
sibitt×CHIYORI LOSTRAINS 「IENONIWA」2013 (CD)
Triune Gods『≠ Three Cornered World』2014 (CD)
sibitt×DJ DOLBEE「LucidDreams」2015 (CD)
sibitt×DJ DOLBEE「LucidDreams Primitive sleep ver』2015 (TAPE)
sibitt×DJ DOLBEE「SOMADOU ep」 (CD)
JEMAPUR×sibitt/Tamausagi×ONTODA  『Eu haere ia oe?/Teketensukuteresukutensukusu ep』2017 (CD)
sibitt/tamausagi 「Heaven`s Renbun Independent production 」2017 (CD)
Kaidan Kitan "MASTUETUTAE" Kataribe: sibitt Mawashi-shi : ZIGEN
sibitt 「ON GOU KYOU MON SEN YAMI RITU JITU」2017 (Book)
sibitt×ONTODA 「topological space EP」2018 (CD)
sibitt/tamausagi 『UTSUSEMI』2018 (CD)
sibitt×ONTODA 「ITOTEKIMAIGO」2018 (12inch Vinyl)
sibitt×ONTODA 『BOKODEKOBOKO』2018  (CD)
sibitt 『Sainara Mattaira』2018(Book)
TerraVerde alias sibitt 「FATWOOD」 2019 (CD)
MANMAN(sibitt&440)「MANMAN」single 2019 (CD)
"Junction" (written and directed by Shinichiro Hayashi)/ FM89.2 pirate radio broadcast "So Ko Ha Ka" by sibitt/maroudo
FM89.2 pirate radio broadcast "So Ko Ha Ka" by sibitt/maroudo (2CD)2020