2020.10.28
CocoRosie`s NEW SINGLE AND VIDEO OUT Oct 28th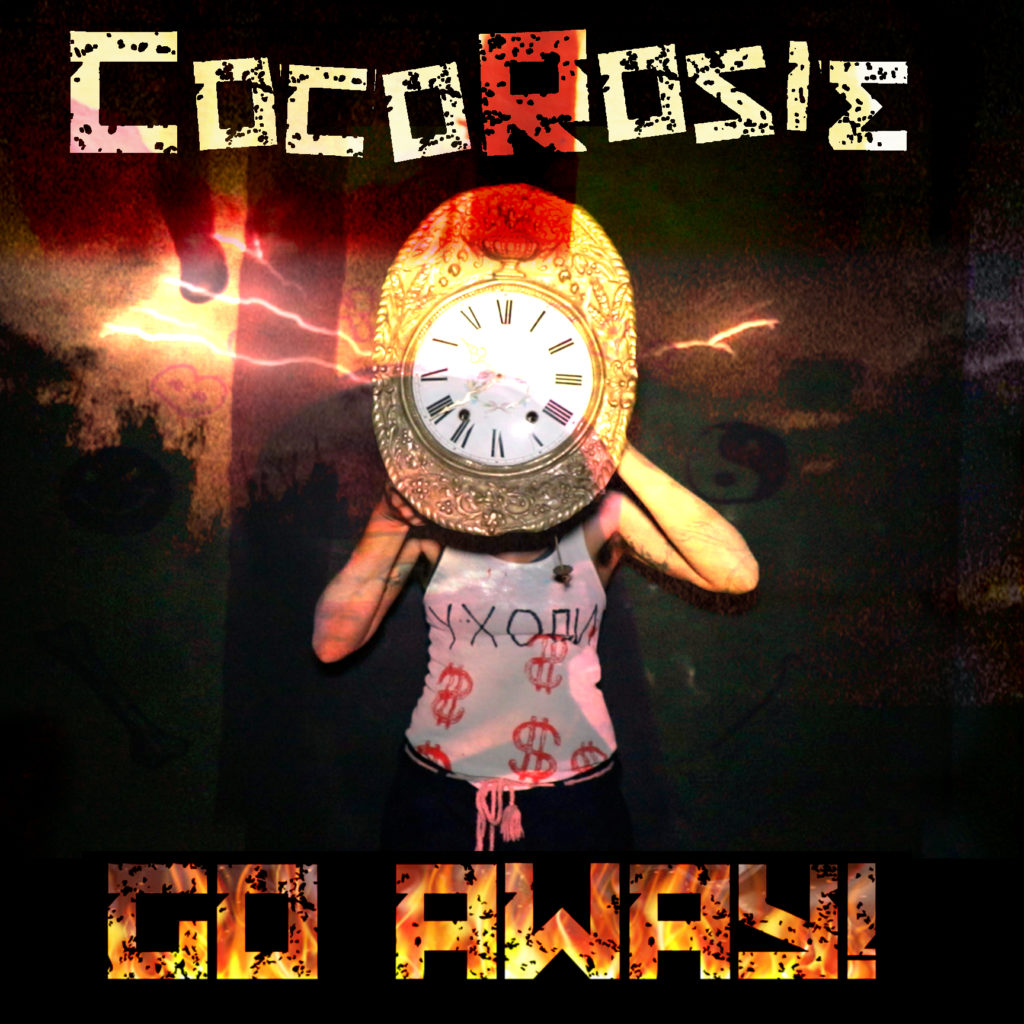 We are excited to announce a new song called "GO AWAY!" featuring Belarusian artist Irina Anufrieva coming out October 28!
It's a protest song that was sparked for us by the recent uprising in Belarus as well as the atrocious continued police brutality in the US against POC and the blatant racism and bigotry of our current government.
from CocoRosie
"GO AWAY" will be available on all digital platforms as well as Bandcamp, follow us there.
Link to the music video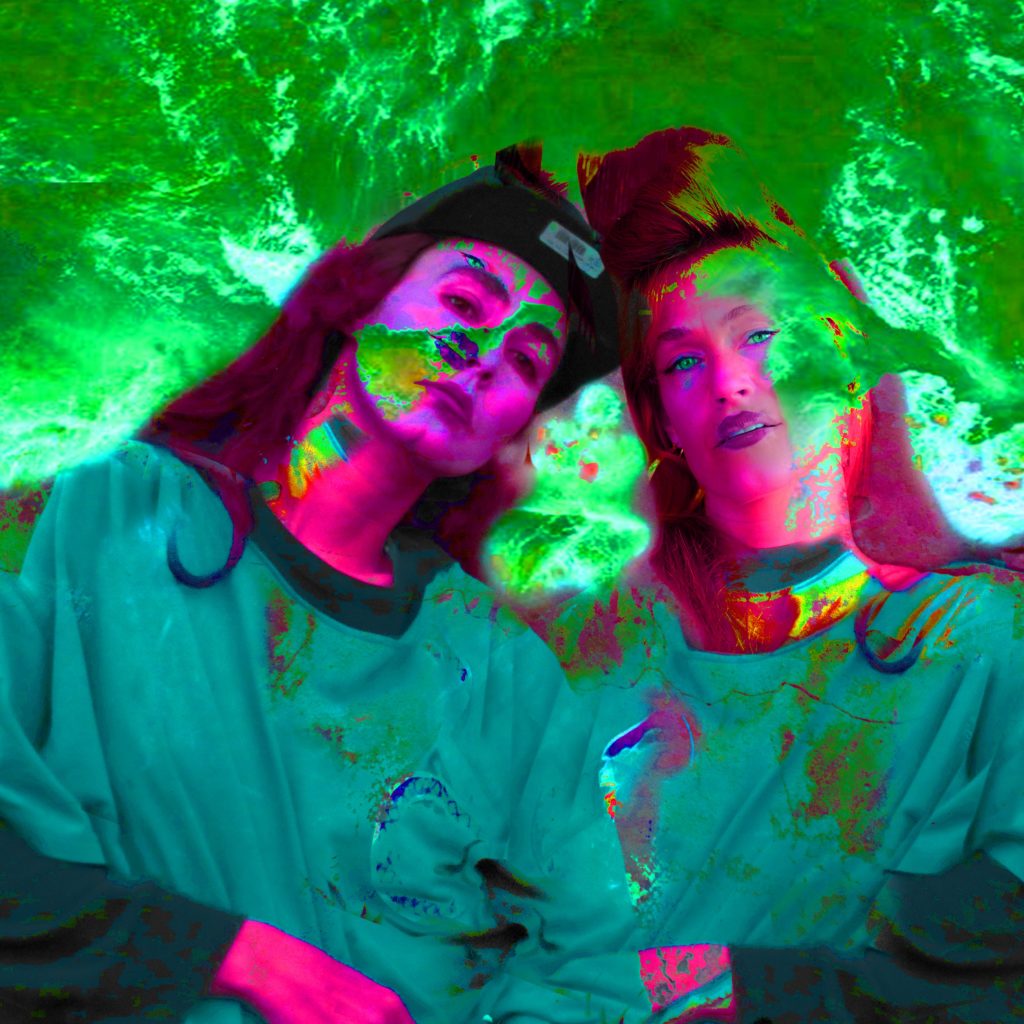 CocoRosie OFFICIAL facebook page
COCOROSIE SHINES A SPOTLIGHT ON THE CURRENT BELARUS ATROCITIES AND THE RISE OF FASCIST DICTATORS IN THE PROTEST SONG "GO AWAY!" FT. IRINA ANUFRIEVA will be released on October 28th, 2020.
(EN)
Following 「PUT THE SHINE ON」 , released last Spring, and the collaborative anthem " End of the Freak Show " feat. ANOHNI, Brooke Candy, Big Freedia and Cakes da killa, released on October 7, 2020, CocoRosie now announce their new single, " GO AWAY!" which will be released on October 28th, 2020. In response to the rise of fascist dictators around the world, and especially, the current atrocities in Belarus, CocoRoise teamed up with Belarusian artist Irina Anufrieva and producer, friend, and long time collaborator Dave Sitek to create the outraged protest song " GO AWAY! "
After the Belarusian election was stolen by the current dictator, the vast majority of Belarusian people took to the streets to protest peacefully for their livelihood and democracy.
In response they have endured being mercilessly beaten, jailed, tortured and even murdered. Many have disappeared without a trace.
The solidarity, strength and integrity of the Belarusian people has moved CocoRosie deeply and opened their eyes to what is possible in the face of violent, tyrannical adversity. The list of countries being terrorized by their own corrupt governments is too long to cite here.
The parallels between Belarus and the United States are evident and highlight the abuse of power and a pervasive unethical system, as well as, the all too familiar image of a single man spitting in the face of his "own" people, threatening to never GO AWAY!
This song also speaks directly to the hateful man currently in the seat of "terror" in the United States and its history of systemic racism resulting in the perpetuation of police brutality against Black People.
" GO AWAY!" is meant to induce an electric feeling of empowerment and at the same time incite rage. This rage is to be harnessed and danced. We can transform our reality. We can transform our sorrow, grief and rage into art, into power, into action.
(Russian ver)
28 октября 2020 года состоится официальный релиз сингла и видео клипа «GO AWAY!» американской музыкальной группы CocoRosie. «GO AWAY!», или «У-ХО-ДИ!», создана в ответ на усиление власти диктаторов во всем мире, людей (мужчин), злоупотребляющих данной им властью, властью, которая не должна принадлежать или передаваться одному единственному человеку (мужчине), но особенно «GO AWAY!» создана в ответ на нынешние события в Беларуси.
CocoRosie записали «GO AWAY!» совместно с беларуской художницей Ириной Ануфриевой, которая написала и исполнила текст песни на русском языке. В своей работе Ирина уже много лет исследует темы насилия, геноцида и смерти.
«GO AWAY!» – протестная песня, и содержит четкое и недвусмысленное послание.
После украденных выборов мирные протесты беларусов подавляются, людей арестовывают, заключают в тюрьмы, избивают, подвергают пыткам и даже убивают. Многие бесследно исчезли. Солидарность, сила и целостность беларусов в борьбе за свободу глубоко тронули CocoRosie и дали надежду на то, что возможно в сопротивлении тираническому террору власти. И хотя невозможно провести точную параллель между ситуацией в Беларуси и ситуацией в США, все же, извращенная политическая система в целом и злоупотребление властью одним человеком, плюющего в лицо своему народу, угрожая ему никогда не уйти – вот то, что объединяет эти две страны сегодня. Негодование, как реакция против жестокости полиции по отношению к чернокожим людям в США, и нежеланный человек, который в настоящий момент является президентом, во многом содержатся в послании этой песни.
«GO AWAY!» наполнена гневом и несогласием, но также чувством силы. Гнев должен быть покорен и трансформирован в танце. Мы можем изменить реальность. Мы можем превратить нашу боль, скорбь и гнев в искусство, в силу, в действие.
"Irina Anufrieva"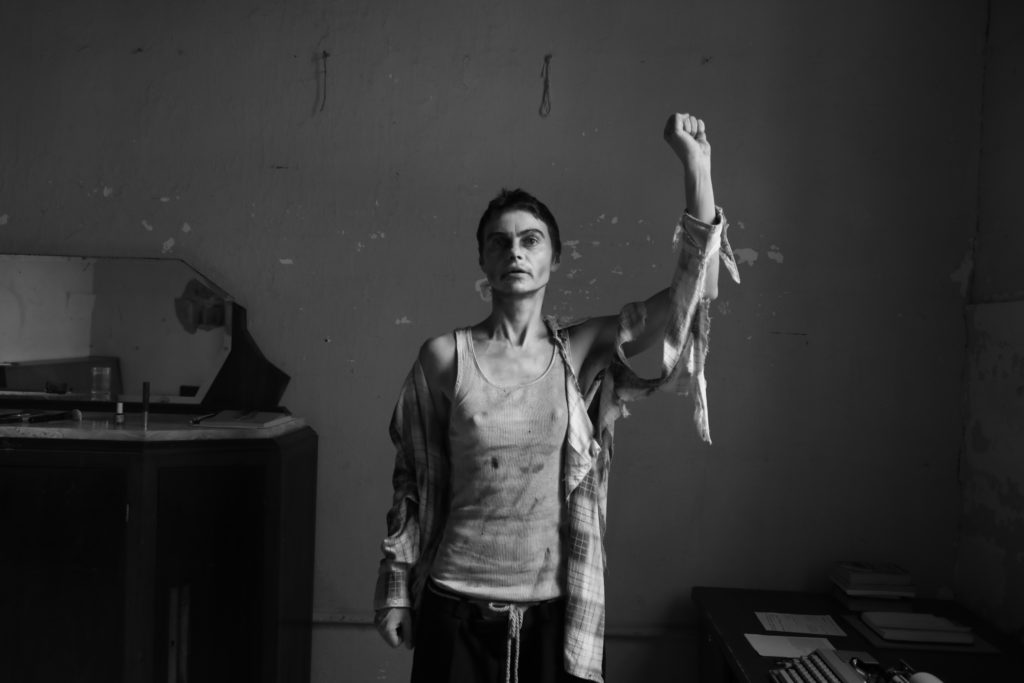 rina Anufrieva is an independent dancer and choreographer based in Sweden and France. Born in Belarus, she was educated in classical ballet since early childhood and later at InZhest Theater in Belarus (2002-2003). From 2004 to 2009 she trained and was a dancer at SU-EN Butoh Company in Sweden. From 2010 to the present she has worked as an independent dancer and choreographer. Her work has been presented at the Open Look Festival in St.Petersburg, Russia, Bonniers Konsthall in Stockholm, Sweden, Y Gallery of Contemporary Art in Minsk, Belarus, among others.
Selected solo performances:
VOID (2013), based on Schrei 27 (1996) by Diamanda Galás, Embers (2015), based on Defixiones, Will and Testament (2004) by Diamanda Galás,Vidi Lacrymam (2016) , In the Place of Dance (a 5-hour durational performance and installation, 2018).
"Extreme in their emotional impact, performances by Irina Anufrieva nullify stereotype idea of harmony, beauty and limits of the admissible in art. Body here becomes the primary source of meaning, a mirror of traumatic physical and mental experience, a visual metaphor for the memory of terrifying, apocalyptic shocks faced by humanity in the XX century." – S.Ulanovskaya, dance researcher
"Irina Anufrieva's use of SCHREI 27 for her performance of VOID does me great honor. Her tragic face is malleable or fixed by a transformation inflicted upon her — a horror we have not witnessed.
The trauma that has infected her is a scar that pulsates." – Diamanda Galás
"Irina Anufrieva is one of the greatest performers I have ever seen in my lifetime" – Diamanda Galás